EVENTS


COVID-19 safety protocols are followed at both churches including the wearing of masks, social distancing, available hand sanitizer, etc.
To watch recorded services visit our MESSAGES page.


---
---
Celebrate Recovery - Please bring a mask and prepare to practice safe-distancing
Wednesdays 6:30 p.m. to 8:30 p.m. at the Frankfort UM Church.
The program is ongoing and will meet every Wednesday night at the above times. The program is being supported and launched by church members from both the Frankfort UMC and Elberta UMC but also community members who are excited to offer this path to recovery from the many hurts, habits, and hang ups that exist in most of our lives. Please tell your friends and neighbors about this Christ-centered program that can and will help many different folks, from all walks of life, with the ability to live the abundant life Jesus wants for us.
Download this Flyer
from our Online Library.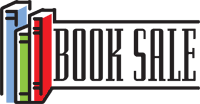 Copies of the recently published,†Celebrating the Highlights of 140 Years FUMC†history by Florence Bixby and Judy VanMeter are still available.
The 276-page book, published by Bayside Printing of Frankfort, is a narrative of word and picture. It covers a bit of the early history of Frankfort and United Methodism and then moves on to highlight historical events of the Frankfort United Methodist Church and community. Cost of the book is $25. You may purchase a copy of the book from the Frankfort United Methodist Church office or directly from Florence. If you are away for the winter and would like a copy saved for you, please contact the church office.
Do You Shop On-Line?
If so, there is a new way to contribute to the church: UMCmarket.org offers participants a simple way to have a percentage of your purchase sent directly to the church. Go to UMCmarket.org for more information or contact the church office.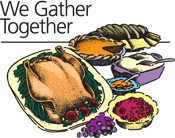 Elberta UMC Community Dinner - Temporarily suspended due to virus
†Elberta UMC hosts a Community Dinner the 3rd Saturday of each month. Dinners are from 4:00 - 6:00pm - there is no charge for the meal, but donations are graciously accepted - come and join us for fellowship and food!


Blood Drive at Frankfort UMC -
Frankfort UMC hosts a Blood Drive the
first Wednesday† of each month
from 2:15
pm to 5:30pm
by Versiti (formerly† Michigan Blood Bank).† Please consider being a donor!
†Euchre Tourney Night -
Euchre Tourney Night RETURNS!!!!!Thursday, May 20, 7:00 p.m., Robinson hall, Frankfort UMC. Please bring individually wrapped snacks to share and your own beverage. The wearing of masks will be required.
†
Join us for a fun Euchre Tourney Night. We meet the
third Thursday of each month
at 7:00pm in Robinson Hall at Frankfort UMC.
Kitchen Cleaning CrewGot some extra time to kill?
Two organizations in the area would like churches to send a representative to their meetings to receive information and help communicate needs and services to the congregations. They are Benzie Senior Resources (formerly Council on Aging and Home Health Care) and Advocates for Benzie County. If you are interested in serving in this type of capacity, please contact the church office.